School Sports & PE
At Gorseybrigg we provide a wide range of sporting opportunities for all children. We are part of the North East Derbyshire School Sport Partnership (NEDSSP) who provide a programme of events throughout the year. There are opportunities for children to participate in whole class, individual and team events both during and after the school day.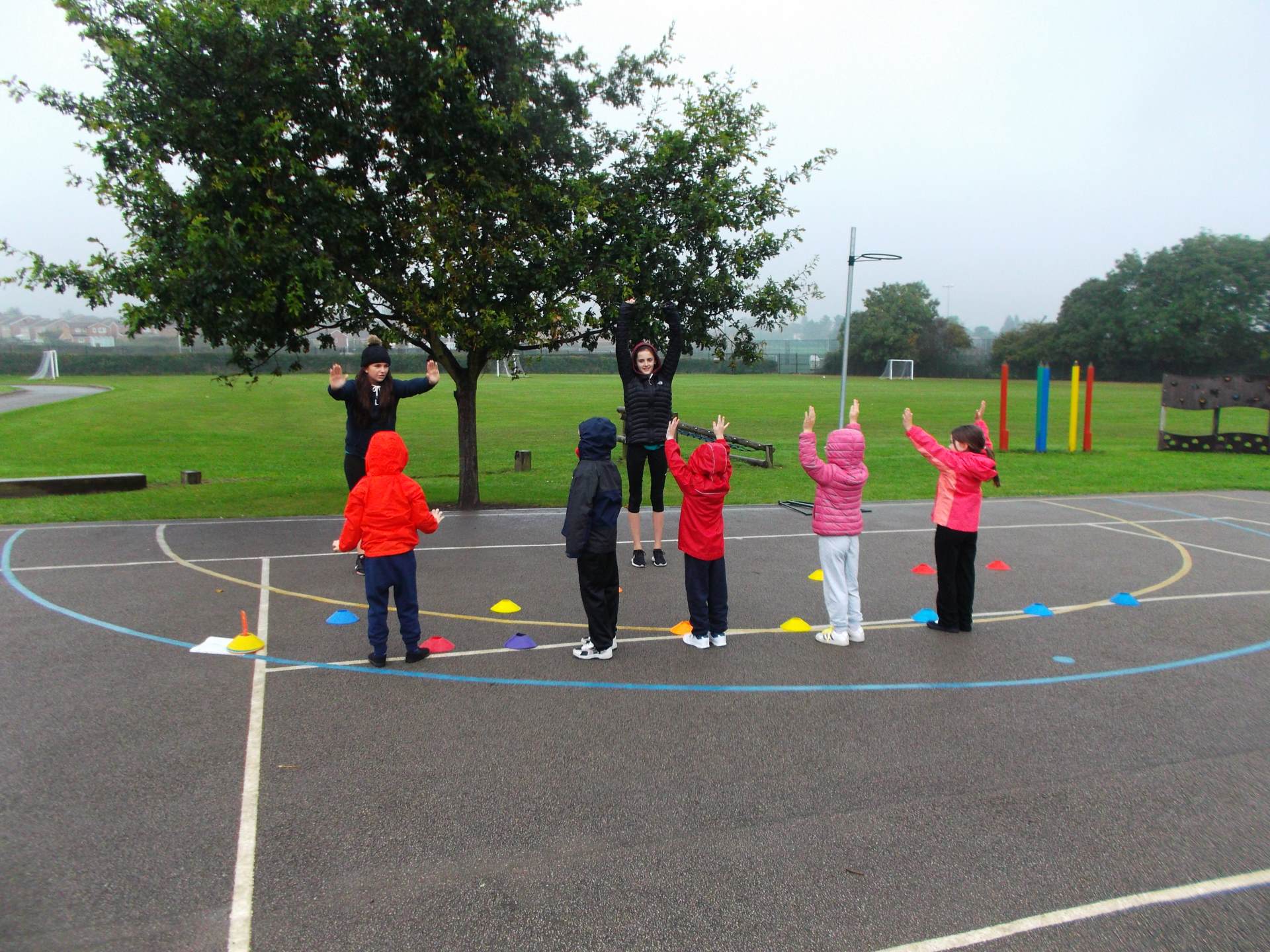 In September a group of children from Year 5 were trained as mini-leaders. They have been doing a superb job at lunchtimes of organising activities for the younger children and many have already achieved their silver award.
Year 1 attended a multi-skills event at Gosforth Fields alongside 3 other local skills. The leaders from Henry Fanshawe did a great job and the children had a thoroughly enjoyable time.
In October, a group of children from Years 4-6 had the opportunity of attending a Soccer-festival at Henry Fanshawe. They were taught new football skills and demonstrated the core values.
In November a very talented team from Year 6 attended the Sportshall athletics competition. They showed an excellent sporting attitude and came first!!! Congratulations!
The Year 5 class attended a 'Net Fest' at Graves leisure centre where they took part in a variety of net based sports. All children were great ambassadors for our school. Well done.
In January, Reception children all took part in a balance bike training session led by 'Wheely Fun Wheels'. They showed good control and balance in preparation for learning to ride a bike.
Year 4 visited Graves leisure centre to take part in a 'Target Fest' where they had the chance to have a go at curling, boccia, golf and archery!
A boccia team from Years 5 and 6 competed against other schools for a chance to go through to the county final.
In February, a talented team of Year 4 children entered the sportshall athletics event at Henry Fanshawe. They did an amazing job and won many races. Congratulations.
2 basketball teams from Years 5 and 6 fought a determined battle to make it to the semi-final. They showed excellent sportsmanship skills. Well done.
In March 18 pupils took part in a cross country event at Mount St Mary's school. Everyone who took part did brilliantly.
Special mentions go to Year 6 boys, George, Jack and Nathaniel who came overall 1st, 2nd and 3rd respectively! Year 6 girl Scarlett who came 1st overall! Year 5 Matt who came 5th in his year group, Year 4 girl Leah who came 3rd in her year group and Year 4 boy Max who came 3rd in his year group. Amazing results. Well done to everyone.
The Year 6 Sportshall Athletics team qualified for the County Finals which were held at Derby University at the beginning of April. The team were amazing and came 10th in the County. Well done.
On 4th April Year 5 attended a Spring Fest on Gosforth Fields.
On 11th April Year 1 showcased their dinosaur dance to parents in the school hall.
On 2nd May Reception class attended an Early Rider Festival at Dronfield Henry Fanshawe School.
On 9th May 4 children from the Year 4 class completed in a mini tennis competition alongside three other schools. They came away with the 'Honesty' value trophy. Well done.
On the 23rd May Year 2 will be attending an Infant Agility afternoon on Gosforth Fields Astro. Fingers crossed for nice weather.
Photos from school sports events can be found in the Galleries section of News